Monitors All KeyStrokes
Records Instant Messengers
Monitors Email Clients
Captures Chat Conversations
Monitors Application Usage

Invisible Keyloger offers the most powerful stealth performance. Completely undetectable to any USER Invisible Keylogger will monitor and record information with no possibility of being detected! Have you tried other products that are easy to detect? We are sure you have but with Invisible Keylogger there is no need to worry anymore! Our application is completely undetectable!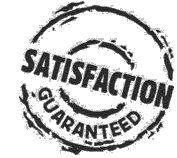 Invisible Keylogger - Stealth Key Logger
The Most Powerful Keylogger in the World!

Do you know what your child or spouse is doing online? Who they talk to and who talks to them through email or chat conversations? Do you know what your employees are doing during work hours? Invisible Keylogger was designed to put your mind at ease and to offer you superior stealth performance while capturing what is said and done on your PC!

Invisible Keylogger offers a complete surveillance solution that is easy to use no matter what your computer skill levels are! Other products only offer a temporary solution that eventually gets detected and removed by the user being monitored. With Invisible Keylogger those worries are gone! Our Stealth Keylogger will not been seen with Ctrl+Alt+Dlt, System Tray, Uninstall List or even your startup programs menu! Not even a computer technician with years of experience could detect our stealth application!

---


Completely Invisible!
Remains Hidden from Anyone!

Spy on a Spouse!
Spy on a Child!
Spy on Employees!
Spy on a Lover!




Always Hidden!
Guaranteed to hide perfectly!

They will never know it is running! Don't take the chance with other products that could potentially ruin your personal relationships if the product is discovered! Invisible Keylogger is the most powerful and smallest stealth Keylogger offered online!

---

Invisible Keylogger seperates itself from other competing products by offering a powerful kernel mode driver that powers the monitoring application. This Driver is the heart of Invisible Keylogger enabling it to run at the lowest level of windows. All user passwords will be captured secretly including the trusted system login screen! We encourage you to try other competing products. They do not offer this maximum low level system technology!




---




Invisible Keylogger secretly records all chat conversations. Do you know who your child is speaking with? With Invisible Keylogger running you can read what your child is chatting about and the users screen name they are chatting with!




---




Invisible Keylogger secretly records all websites visited and sorts these logs by date and time. All websites visited will be recorded and stored for you to later view the content that has been accessed on your PC!




---




Invisible Keylogger also performs visual surveillance and acts much like a security camera on your PC. When the screen capturing is enabled, invisible keylogger will secretly take pictures of your desktop for you to view in a slideshow! All screen captures are logged by date and time of the occurrences!




---




Invisible Keylogger gives you the option to send email reports to a specified email address! You can include all logs, or select the logs you want sent to your inbox! All logs are secretly sent and remain hidden and encrypted for maximum protection!

---

Invisible Keylogger 1.3
Stealth PC Monitoring and Surveillance

Invisible Keylogger is a stealth surveillance application that will monitor and record computer activities completely undetected to ANY user. We know you have tried other keyloggers and spy software but wait until you try this! Our application will monitor in such secrecy not even a skilled computer technician would be able to find it running!

See Keystroke Log Sample
See Website Log Sample

Powerful Stealth Surveillance

Encrypted Log Files .....[Visual Reference]

Invisible Keylogger encrypts all logs files and protects them from being viewed. Only you can read the logs with a unique username and password that you may change at anytime!

Application Monitoring ..[Visual Reference]

Invisible Keylogger can record all applications ran and the text typed in these applications. You are given the option to specify which applications you want Invisible Keylogger to record.


Usernames/Passwords..[Visual Reference]

Invisible Keylogger will capture all user names and password secretly in complete stealth mode! This includes all https: secure user logins /passwords as well as html based user logins/passwords.



Chat Messengers ..........

[

Visual Reference

]


Invisible Keylogger will capture all text on AOL / ICQ/ YAHOO/ MSN /AIM MESSENGERS and store logs in an easy to read format that is time stamped on every event captured!

Log Exporting ...........

....[

Visual Reference

]

Export Invisible Keyloggers recorded logs into an easy to read HTML document for later viewing or records!

E-Mail Recording ...........[Visual Reference]

Invisible Keyloggers super stealth recording will capture all emails composed secretly. All emails including subject and content body are recorded and can be sent via email with reports at anytime!

Dates Manager

.............[

Visual Reference

]

Invisible Keylogger is equipped with a calander that seperates logs by specific dates and times. All recorded sessions will be grouped by date, month, and hour. This will enable you to narrow down who was using your computer and when.

Email Delivery

...............[

Visual Reference

]

Invisible Keylogger can deliver reports of recorded activity secretly at set intervals. All logs can be sent by email secretly for you to read at anytime! You no longer have to wait for reports anymore!

Clipboard Recording .......[Visual Reference]

Invisible Keylogger will record all clipboard text and save it for later viewing! This will enable you to see all text even text that has been cut and pasted in a browser, email, or Anywhere!

Screen Shot Capturing.... [Visual Reference]

Invisible Keylogger will secretly record desktop activity at set intervals. You may choose to have Invisible Keylogger only record activity if a user is present! All activity is secretly recorded and can be viewed and thumbnail size or original full scale size inside Invisible Keyloggers password protected viewer!

Auto Log Clearing .......... [Visual Reference]

Invisible Keylogger can be configured to clear all logs at set intervals as an added security measure. You may also clear logs at anytime and completely remove them from your computer!

Window Activity Logging ..

[

Visual Reference

]

Invisible Keylogger will capture information on every window that was viewed and interacted with secretly at anytime and save all window titles from later viewing.

Keyboard Logging ...........[Visual Reference]

Invisible Keylogger will record all keystrokes typed secretly, completely undetectable to the user! The Keylogger will also capture international keyboards!



Website Logging .............[Visual Reference]

Invisible Keylogger will record and time stamp all websites visited. If a user is surfing inappropriate content, Invisible Keylogger will record this content. You may re-visit all websites directly inside the Invisible Keylogger log viewer.

Password Logging............[Visual Reference]

Invisible Keylogger runs silently in kernel mode enabling it to capture windows login passwords! This is the maximum level of snooping not offered by any other competing product!



Graphical Interface .................[Visual Reference]

Invisible Keylogger has a very intuitive and friendly user interface. All functions are self explanatory and actions can be easily executed with a click of the mouse!


Helpful Documentation - Invisible Keylogger comes equipped with a powerful Users Guide, which can be easily be printed out for later viewing!

Stealth Performance - Invisible Keylogger offers superior stealth monitoring. Once this application is monitoring it will record in complete stealth mode and cannot be detected in the windows task manager, system tray, start menu or uninstall list on all windows operating systems!

Only 334kb - Not only does Invisible Keylogger offer superior stealth performance, it also offers a stealth compact file size that enables you to download it onto a disk at anytime!



Kernel Mode Driver - Invisible Keylogger offers the lowest level of monitoring by injecting a system with it's kernel mode driver. This will ensure all logon passwords are captured! You can now login to that account and view information once the password has been captured!

Why settle for a temporary solution like others offer? Other products are bulky in file size and easy to detect! With Invisible Keylogger WE can GUARANTEE our application will not be detected once placed in stealth mode or your money back! Download Invisible Keylogger today! The smallest, most stable keylogger anywhere!



WINDOWS 95/98/ME/NT/2000/XP
Pentium Class PC 133mhz +
1MB Hard Drive Space